Panathiniakos F.C. are a Greek club based in Athens, Attica. The green and white club of the Greek capital city is known by two nicknames: to trifýlli (the clover) and prásini (greens). Panathinaikos means "Panathenaic", "of all Athens". The full name of the club is Panathinaikós Athlitikós Ómilos (Panathenaic Athletic Club), thus sometimes abbreviated as "PAO". In English-speaking countries, the club is known primarily as "PAO".
"PAO" were established on 3rd of February 1908 as Podosferikós Ómilos Athinón (Athens Football Club). Panathinaikos have used two stadiums as their home stadiums; Apostolos Nikolaidis Stadium (aka Leoforos, 1923-1984, 1988-1989, 2000-2005, 2007-2008, 2013-present) and Athens Olympic Stadium (1984-1988, 1989-2000, 2005-2007, 2008-2013).
The club is known for winning the Greek Alpha Ethniki (Superleague) 20 times, the Greek Football Cup 18 times, the Greek Super Cup 3 times and the Greater Greece Cup once in 1970. The club is primarily known for reaching the European Cup (now UEFA Champions League) final in 1972, the Semi-Finals twice (1984-1985 and 1995-1996) and the Quarter-Finals twice (1991-1992 and 2001-2002), the UEFA Cup (now UEFA Europa League) Quarter-Finals twice (1987-1988 and 2002-2003) and for winning the Balkans Cup in 1977. Panathinaikos also competed in the 1971 Intercontinental Cup against Nacional de Montevideo, taking Ajax's place, where they lost to the Uruguayan club. Panathinaikos have won 8 "doubles" so far. Their latest title was their 18th Greek Football Cup in 2014.
"PAO" became the second Greek club (after their eternal rivals, Olympiacos) to appear on PES series. Their unlicensed name was "Athenakos FC", which doesn't mean anything; Athenakos is a corruption of "Athinaikos" (Athenian). Note that there is actually a club from Vyronas, Athens named "Athinaikos". Apart from the rivalry with "Oly", Panathinaikos also have a rivalry against AEK Athens.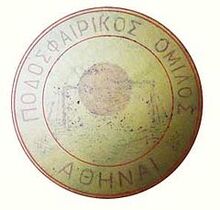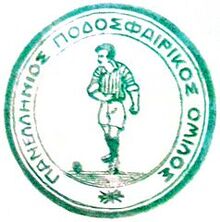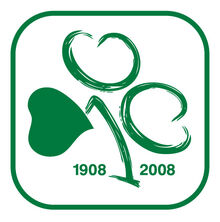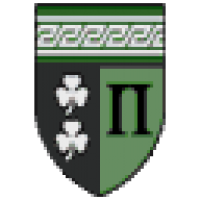 Last unlicensed squad (PES 6)
| Position | Nationality | Fake Name | Real Name |
| --- | --- | --- | --- |
| GK | | Glumenic | Galinović |
| GK | | Erqui | Ebéde |
| GK | | Toridas | Tzorvas |
| CB | | Konotstos | Kotsios |
| CB | | Monic | Morris |
| CB | | Argaton | Antonsson |
| CB | | Goukas | Goumas |
| SB | | Dynes | Darlas |
| SB | | Viremole | Vyntra |
| DMF | | De Luna Frrelon | De Lima Freitas |
| DMF | | Almonic | Andrić |
| DMF | | Bistan | Bišćan |
| DMF | | Covito | Bóvio |
| WB | | Semic | Šerić |
| SMF | | Nick Morton | M. Nilsson |
| SMF | | Rictora | Víctor |
| AMF | | Samnalkeran | Sânmărtean |
| AMF | | Harlara | Charalambides |
| AMF | | Tzurtas | Tziolis |
| AMF | | Terolinis | Theodoridis |
| AMF | | Rongua | S. Romero |
| AMF | | Gomanes | Equi González |
| WF | | Leygualou | Leontiou |
| CF | | Gebas | Gekas |
| CF | | Markitos | Mantzios |
| CF | | Palagomuetos | D. Papadopoulos |
First licensed squad (PES 2008)
| Position | Nationality | Name | Surname | # |
| --- | --- | --- | --- | --- |
| GK | | Mario | Galinović | 1 |
| GK | | Orestis | Karnezis | 18 |
| GK | | Arkadiusz | Malarz | 33 |
| CB | | Josu | Sarriegi | 3 |
| CB | | Nasief | Morris | 5 |
| CB | | Giannis | Goumas | 8 |
| CB | | Loukas | Vyntra | 24 |
| LB | | Filippos | Darlas | 6 |
| LB | | Panagiotis | Fyssas | 15 |
| LB | | Anthony | Šerić | 19 |
| LB | | Nikos | Spyropoulos | 31 |
| LB | | Nikolaos | Boutzikos | 38 |
| RB | | Joseph | Enakarhire | 2 |
| RB | | Giorgos | Ntantamis | 35 |
| DMF | | Marcelo | Mattos | 4 |
| DMF | | Sotiris | Leontiou | 20 |
| DMF | | Alexandros | Tziolis | 22 |
| DMF | | Simão | Mate Júnior | 23 |
| CMF | | Giorgos | Karagounis | 21 |
| CMF | | Elini | Dimoutsos | 30 |
| RMF | | Sebastián | Romero | 9 |
| RMF | | Constantinos | Charalambides | 17 |
| RMF | | Mikael | Nilsson | 29 |
| AMF | | Sotiris | Ninis | 7 |
| AMF | | Ezequiel | González | 10 |
| AMF | | Andreas | Ivanschitz | 27 |
| CF | | Dimitris | Papadopoulos | 11 |
| CF | | Hélder | Postiga | 12 |
| CF | | Dimitris | Salpingidis | 14 |
| CF | | Dame | N'Doye | 25 |
| CF | | Vangelis | Mantzios | 26 |
| CF | | Manucho | | 36 |
Last squad in PES series (PES 2016)
| Position | Nationality | Name | Surname | # |
| --- | --- | --- | --- | --- |
| GK | | Stefanos | Kotsolis | 1 |
| GK | | Luke | Steele | 15 |
| GK | | Konstantinos | Kotsaris | 61 |
| GK | | Odysseas | Vlachodimos | 99 |
| CB | | Giorgos | Koutroubis | 4 |
| CB | | Stathis | Tavlaridis | 20 |
| CB | | Sergio | Sánchez Ortega | 24 |
| CB | | Rasmus | Thelander | 25 |
| CB | | Rodrigo | Moledo | 31 |
| CB | | Stefanos | Evangelou | 41 |
| LB | | Diamantis | Chouchoumis | 3 |
| LB | | Nano | | 21 |
| RB | | Jens | Wemmer | 11 |
| RB | | Nikos | Marinakis | 12 |
| RB | | Giandomenico | Mesto | 27 |
| DMF | | Michael | Essien | 2 |
| DMF | | Anastasios | Lagos | 8 |
| DMF | | Vasilis | Angelopoulos | 26 |
| CMF | | Danijel | Pranjić | 32 |
| CMF | | Paschalis | Staikos | 34 |
| LMF | | Sebastián | Leto | 5 |
| LMF | | Viktor | Klonaridis | 7 |
| RMF | | Mehdi | Abeid | 6 |
| RMF | | Nikos | Kaltsas | 23 |
| AMF | | Zeca | | 10 |
| AMF | | Robin | Lod | 17 |
| AMF | | Lucas | Villafañez | 19 |
| AMF | | Lucas | Evangelista | 95 |
| RWF | | Panagiotis | Vlachodimos | 71 |
| CF | | Marcus | Berg | 9 |
| CF | | Mladen | Petrić | 33 |
| CF | | Yuri | Mamute | 77 |