Olympiacos F.C. (Olympiacos Piraeus or alternatively Olympiakos Piraeus) are a Greek club based in Piraeus, Attica. The red and white club of Piraeus is known by various nicknames: thrýlos (legend), erythrólefki (red and whites), kókkini (the reds) and dafnostefanoménos (the laurel-crowned). Olympiacos means "Olympic". The full name of the club is Olympiakós Sýndesmos Filáthlon Pireós (Olympiacos Club of Fans of Piraeus), thus sometimes abbreviated as "OCFP" or "OSFP". In English-speaking countries, the club is known primarily as "Oly", while in German-speaking countries, the club is known by its home city name, Piräus.
"Oly" were established on 10th of March 1925. Among the home stadiums used by the club are the Neo Phaliron Velodrome (Neo Phaliron, 1925-1964), Georgios Karaiskakis Stadium (Neo Phaliron, 1964-1984, 1989-1997), Athens Olympic Stadium (Kifissia, 1984-1989, 1997-2002), Georgios Kamaras Stadium (Rizoupoli, 2002-2004) and the newly built for the 2004 Olympic Games, Georgios Karaiskakis Stadium (Neo Phaliron, 2004-2052).
The club is known for winning the Greek Alpha Ethniki (Superleague) 43 times, which is a national record, the Greek Football Cup 27 times, also a national record, the Greek Super Cup 4 times (national record) and the Greater Greece Cup thrice (also a record). Their best UEFA competition performances are reaching the Quarter Finals of UEFA Champions League (1998-1999 season) and UEFA Cup Winners' Cup (1992-1993). Olympiacos have won the Balkans Cup once in 1963 and they've achieved the "double" 17 times (also a national record). On 15th of September 2016, Olympiacos became the first club from Greece to achieve 100 wins in UEFA competitions, by winning an away match against Young Boys Bern.
Olympiacos were the first Greek club to appear on PES series. From PES 2 to PES 5, Olympiacos were known as "Peloponnisos", which actually means "Peloponnese", one of the Greek prefectures. From PES 6 up to PES 2016, Olympiacos were licensed. The fake name choice is not random; Olympia, the Ancient Greek city where the Ancient Olympic Games were held is in Peloponnese, so I suspect that's why the club was named "Peloponnisos".
All other 3 major Greek clubs (Panathinaikos, AEK Athens and PAOK) that have appeared occasionally on PES series have a rivalry with Olympiacos. The derbies of Olympiacos with AEK and PAOK are really intense, but the greatest derby in Greece is the one of the "eternal enemies", between Olympiacos and Panathinaikos.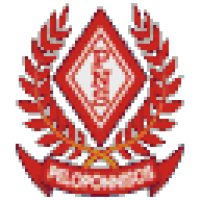 The last unlicensed squad (PES 5)
| Position | Nationality | Fake Name | Real Name |
| --- | --- | --- | --- |
| GK | | Nitkoikis | Nikopolidis |
| GK | | Giarrmo | Giannou |
| GK | | Leraume | Lemmens |
| GK | | Doladoladolou | Dougeroglou |
| CB | | Parasoml | Patsatzoglou |
| CB | | Koltontelis | Kouloucheris |
| CB | | Kaskis | Kapsis |
| CB | | Schimeiyu | Schürrer |
| CB | | Kospolnas | Kostoulas |
| CB | | Vannats | Vallas |
| CB | | Amanoyakisu | Anatolakis |
| CB | | Kirkitos | Kyriakos |
| SB | | Veleketes | Venetidis |
| SB | | Genouratos | Georgatos |
| SB | | Palcos | Pantos |
| DMF | | Scolghilis | Stoltidis |
| DMF | | Milas Yaruc | Miloš Marić |
| DMF | | Yapare Touya | Yaya Touré |
| SMF | | Pedro Djorlevic | Predrag Đorđević |
| SMF | | Matolenides | Mavrogenidis |
| AMF | | Kachets | Kafes |
| AMF | | Tanranos | Taralidis |
| WF | | Fulegaos | Philippakos |
| WF | | Bloa Rootz | ??? |
| SS | | Maccos | Okkas |
| SS | | Revant | Rivaldo |
| CF | | Carmillo | Nery Castillo |
| CF | | Dacur Coakim | Alexandre D'Acol Joaquim |
| CF | | Kontradenau | Konstantinou |
First licensed squad (PES 6)
| Position | Nationality | Name | Surname | # |
| --- | --- | --- | --- | --- |
| GK | | Antonios | Nikopolidis | 71 |
| GK | | Erwin | Lemmens | 33 |
| GK | | Tomislav | Butina | 74 |
| GK | | Kleopas | Giannou | 34 |
| GK | | Leonidas | Panagopoulos | 67 |
| CB | | Christos | Patsatzoglou | 2 |
| CB | | Abdesslam | Ouaddou | 27 |
| CB | | Michalis | Kapsis | 5 |
| CB | | Giorgos | Anatolakis | 32 |
| CB | | Thanasis | Kostoulas | 19 |
| SB | | Grigoris | Georgatos | 21 |
| SB | | Erol | Bulut | 22 |
| SB | | Tasos | Pantos | 30 |
| SB | | Didier | Domi | 3 |
| DMF | | Miloš | Marić | 8 |
| DMF | | Ieroklis | Stoltidis | 6 |
| WB | | Michał | Żewłakow | 14 |
| CMF | | Pantelis | Kafes | 1 |
| SMF | | Predrag | Đorđević | 11 |
| AMF | | Yannoulis | Fakinos | 36 |
| AMF | | Zhora | Hovhannisyan | 90 |
| AMF | | Marco | Né | 16 |
| AMF | | Yannis | Taralidis | 17 |
| WF | | Charilaos | Pappas | 77 |
| WF | | Haruna | Babangida | 40 |
| SS | | Nery Alberto | Castillo | 7 |
| SS | | Ioannis | Okkas | 9 |
| SS | | Rivaldo | | 10 |
| CF | | Michalis | Konstantinou | 23 |
| CF | | Dani | García Lara | 4 |
| CF | | Félix | Borja | 18 |
Last PES series squad (PES 2016)
| Position | Nationality | Name | Surname | # |
| --- | --- | --- | --- | --- |
| GK | | Roberto | Jiménez Gago | 16 |
| GK | | Lefteris | Choutetsiotis | 33 |
| GK | | Stefanos | Kapino | 37 |
| CB | | Alberto | Botía | 3 |
| CB | | Manuel | Da Costa | 6 |
| CB | | Dimitris | Siovas | 23 |
| CB | | Dimitris | Nikolaou | 25 |
| CB | | Kostas | Tsimikas | 41 |
| CB | | Panagiotis | Retsos | 45 |
| CB | | Antonis | Vatousiadis | 67 |
| LB | | Arthur | Masuaku | 26 |
| RB | | Omar | Elabdellaoui | 14 |
| RB | | Praxitelis | Vouros | 29 |
| RB | | Leandro | Salino | 30 |
| DMF | | Saša | Zdjelar | 44 |
| DMF | | Estebán | Cambiasso | 91 |
| CMF | | Luka | Milivojević | 5 |
| CMF | | Andreas | Bouchalakis | 8 |
| CMF | | Qazim | Laçi | 15 |
| RMF | | Jimmy | Durmaz | 21 |
| AMF | | Kostas | Fortounis | 7 |
| AMF | | Pajtim | Kasami | 11 |
| AMF | | Dimitris | Kolovos | 20 |
| LWF | | Sebá | | 92 |
| RWF | | Giorgos | Manthatis | 24 |
| RWF | | Manolis | Saliakas | 34 |
| RWF | | Hernâni | | 77 |
| SS | | Alejandro | Domínguez | 10 |
| SS | | David | Fuster | 19 |
| SS | | Édgar Felipe | Pardo | 90 |
| CF | | Alan | Pulido | 17 |
| CF | | Brown | Ideye | 99 |